Parliamentary Broadcasting and ABC Studio
Parliamentary Broadcasting and ABC Studio
Big stories were broadcast from this tiny space.
These tiny rooms were home to the ABC's parliamentary broadcast team from 1946 to 1988. They broadcast the debates, drama and day-to-day business of the parliament on the radio, giving Australians a chance to hear democracy in action.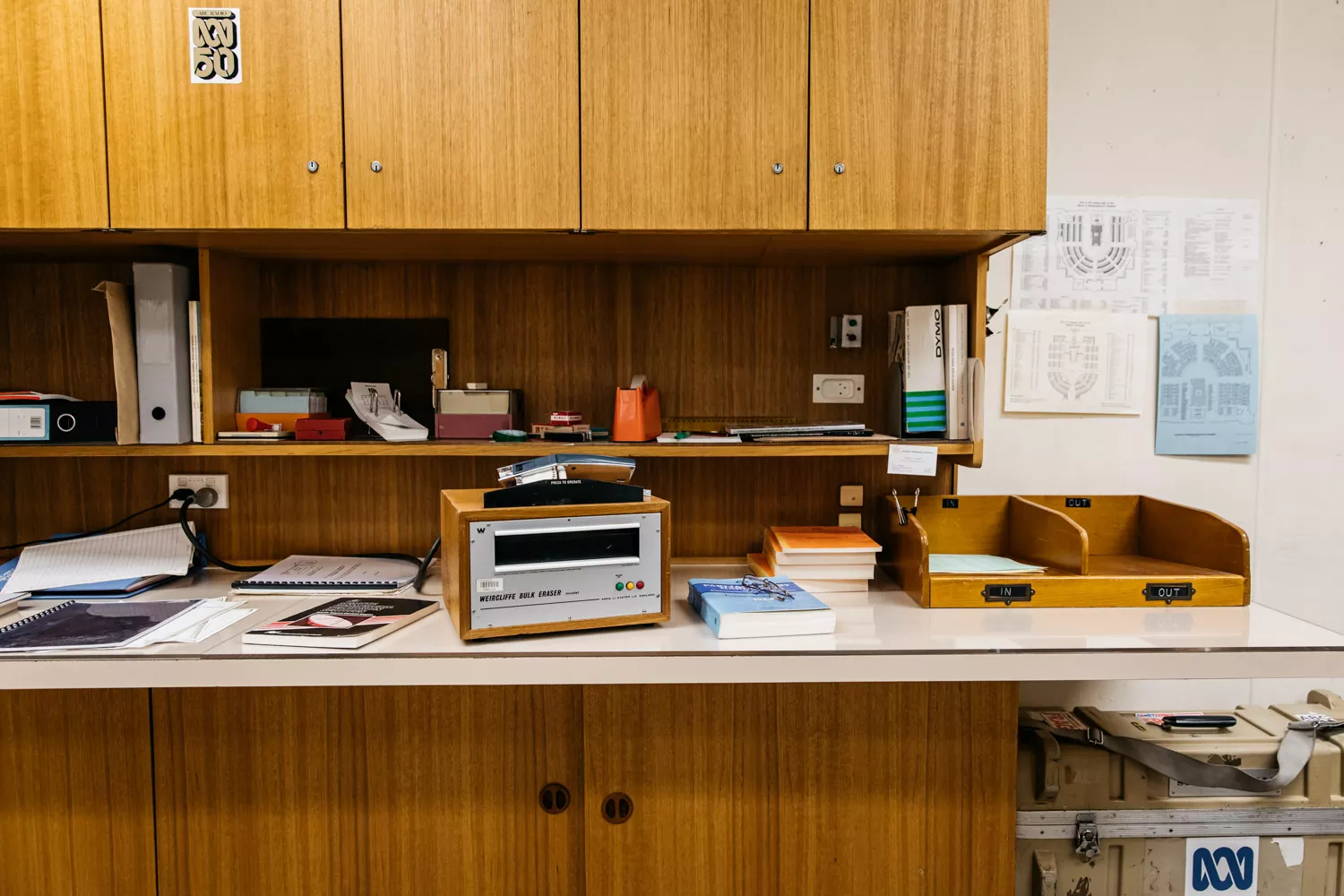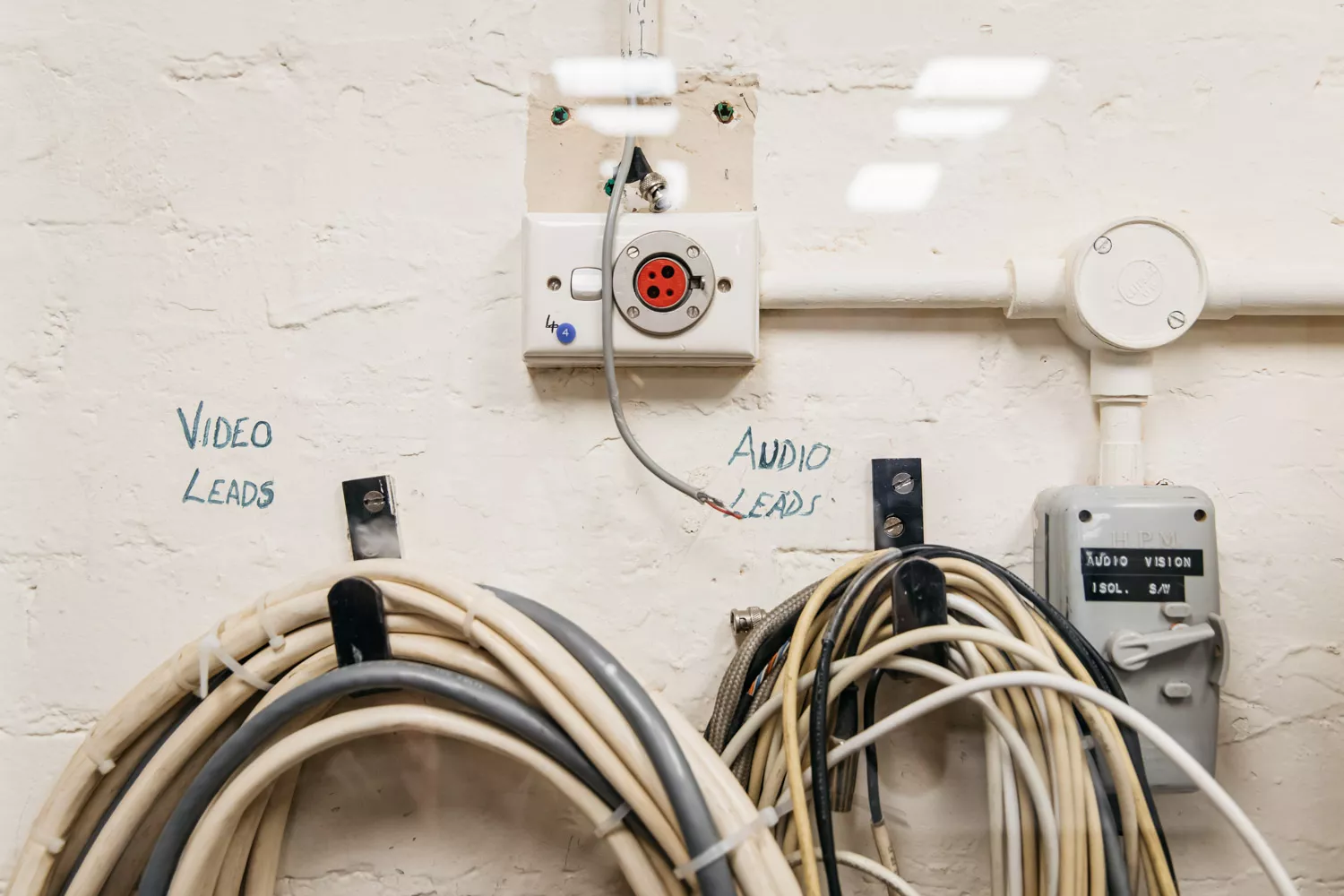 A studio and crew was added in the mid-70s – it was a tight fit. Journalists had to shuffle past the sound desk and dodge cables on their way to the studio, just big enough for 3 people.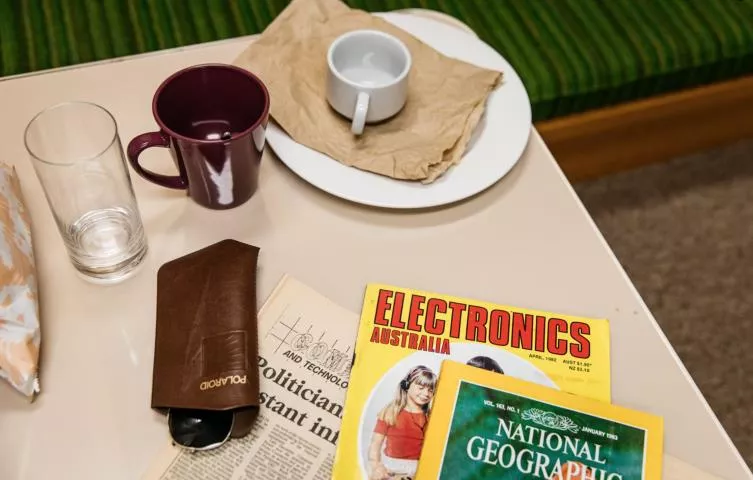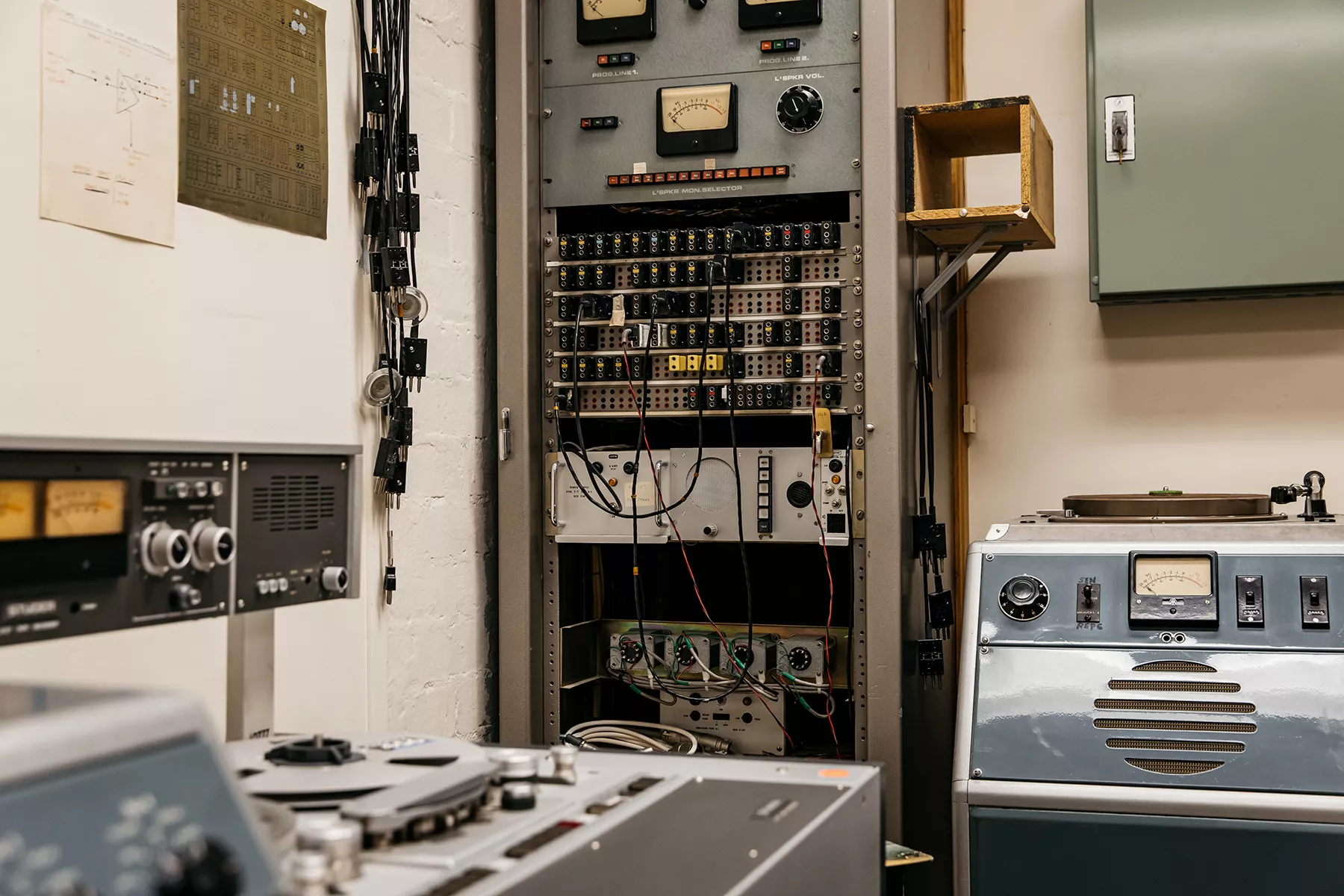 Plan your visit
There are small rooms and narrow spaces.