What objects do we collect? 
We collect objects that help us understand, learn and tell stories about democracy. Our collection contains objects relating to:  
democracy and government 

prime ministers 

political movements, and 

Old Parliament House.
Our Collection Development Plan guides what we collect.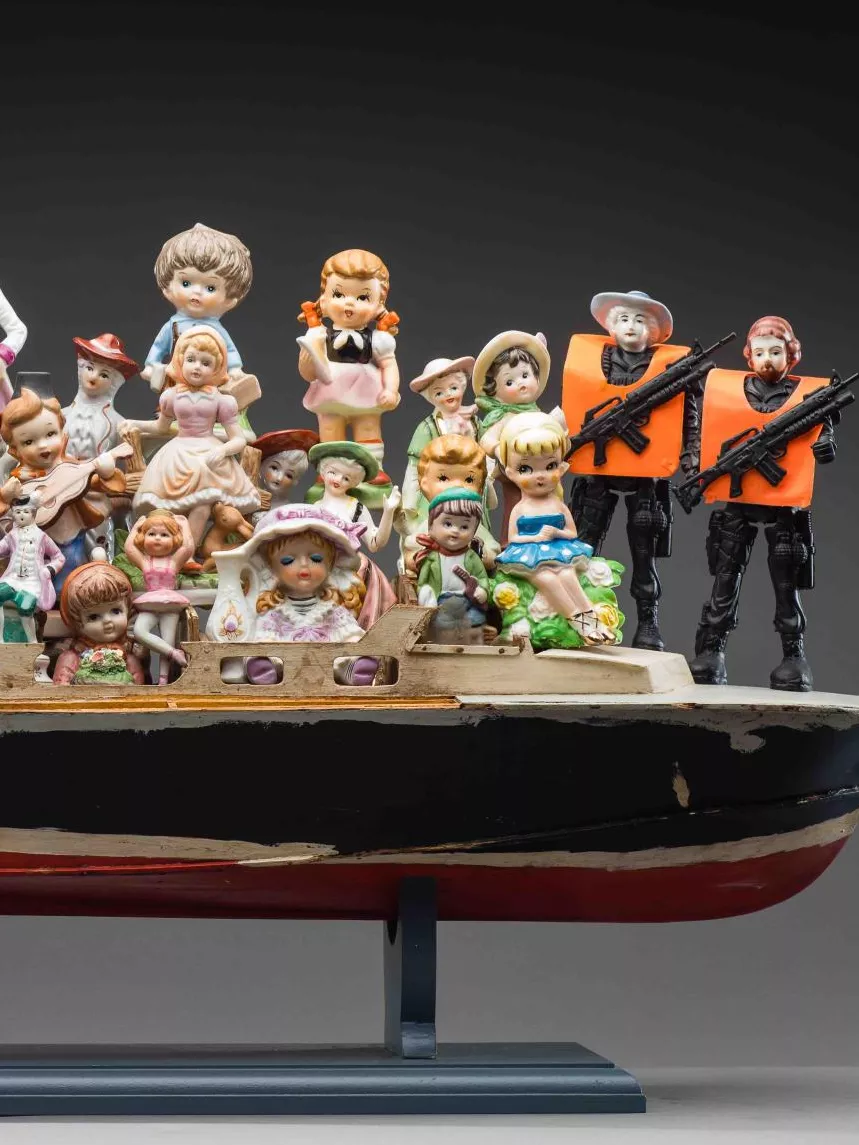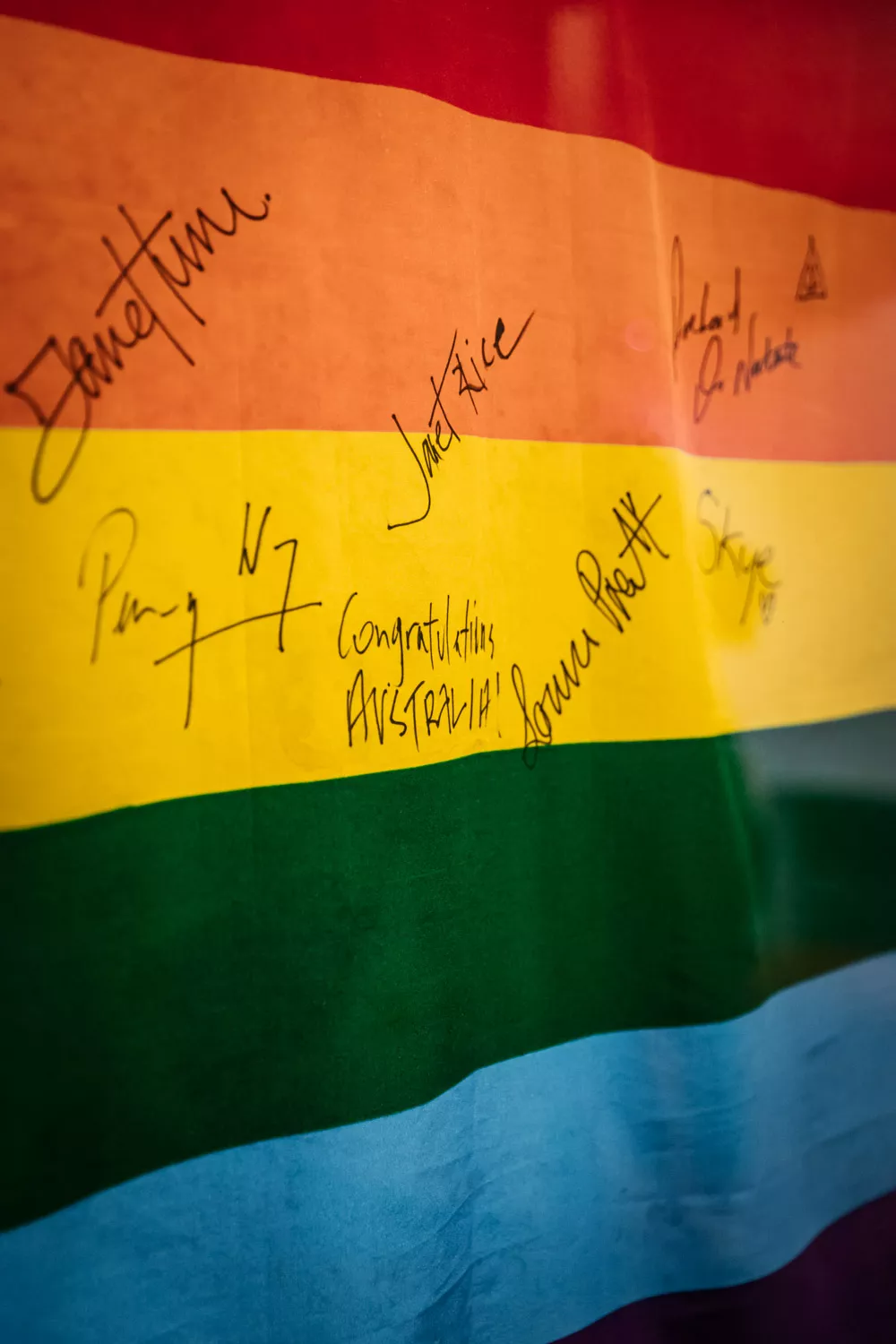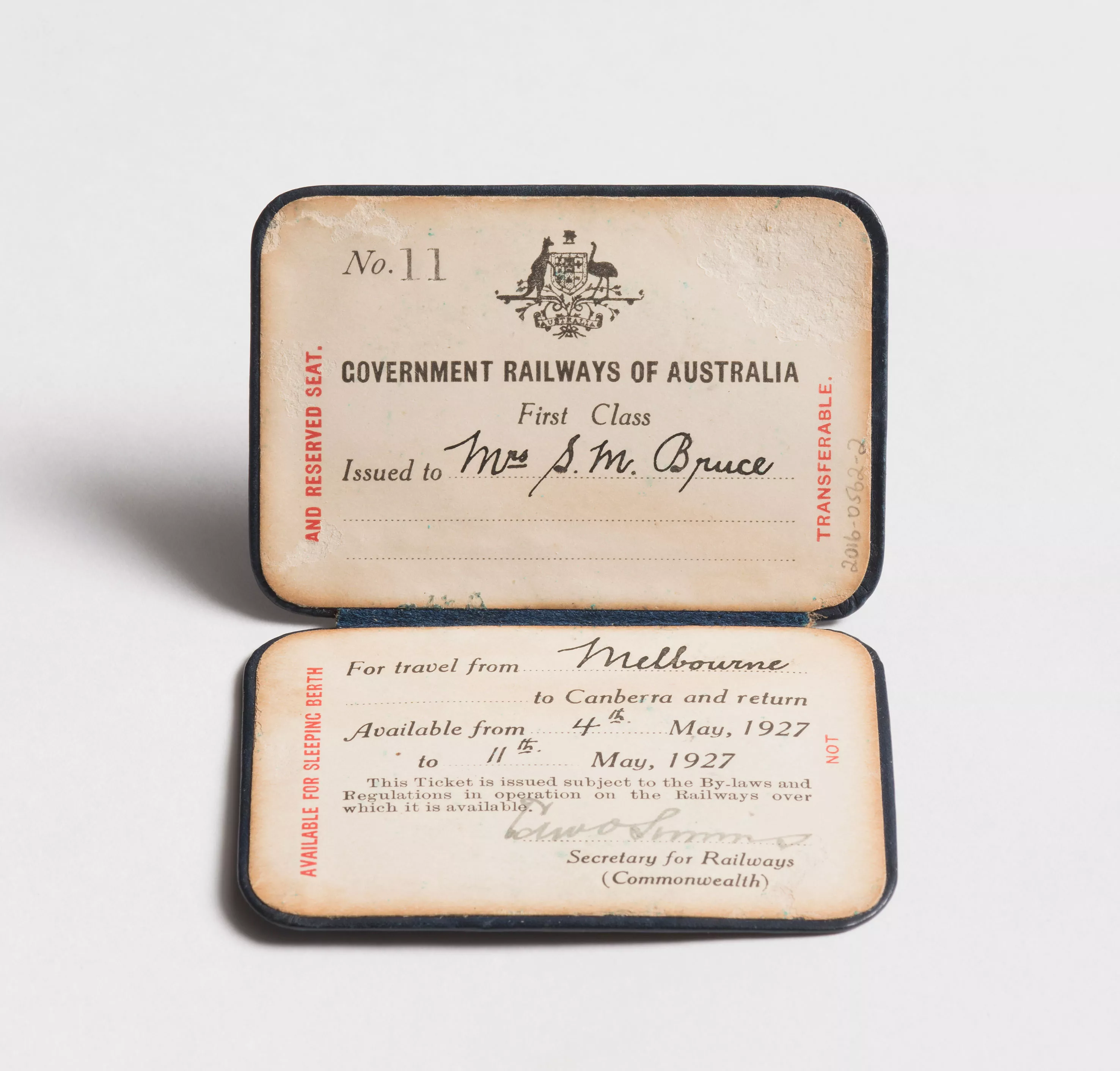 Ceramic and mixed media sculpture by Penny Byrne, titled 'Leaking Like a SIEV (Suspected Illegal Entry Vessel)'.

Rainbow flag signed in 2017 by supporters of Dean Smith's Same Sex Marriage Bill, senators Louise Pratt (Labor), Penny Wong (Labor), Jane Hume (Liberal), Linda Reynolds (Liberal), Dean Smith (Liberal), Richard Di Natale (Greens), Janet Rice (Greens) and Skye Kakoschke-Moore (Nick Xenophon Team).

Leather wallet that was presented to Mrs Bruce containing rail ticket Melbourne-Canberra return, and 4 tickets to various functions celebrating the opening of Parliament and Parliament House in May 1927.
---
How do I donate to the collection? 
Send us an email at collections@moadoph.gov.au with details about the object including:
the object's history, significance and how it was acquired
size of the object
the creator (if relevant and known)
where the object is located
the condition of the object.
I've made an offer, what happens now? 
We carefully consider all donation offers. We will send you an email to acknowledge we've received your offer. 
We use our Collection Development Plan to guide what we collect. Our curators will consider if your object fits in our collection, what condition the object is in and what we need to do to look after it. 
This process can take time. We might contact you for more information about your object. We will email you to let you know if we accept your offer.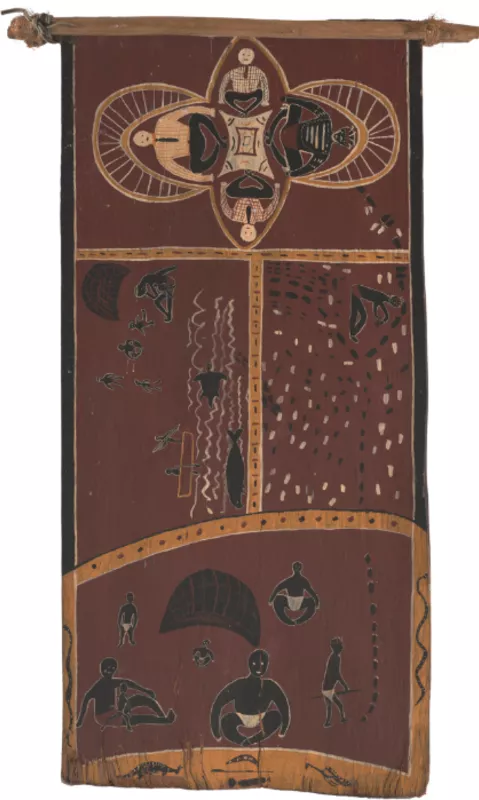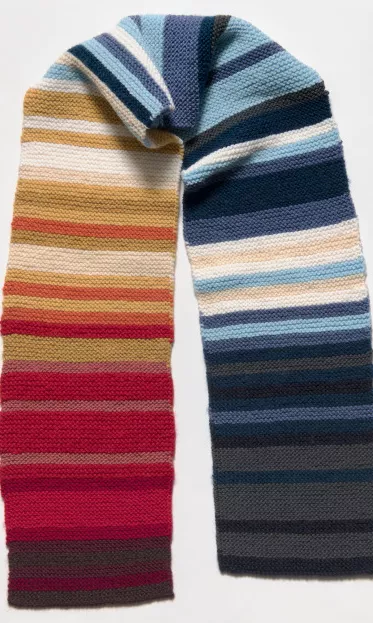 Bark painting depicting Neville Bonner's life donated by artist Bill Congoo.
Climate change scarf donated by Common Grace.


---
Frequently asked questions
Can I send in or drop off an object?
Please don't send in or drop objects to the museum. Please email us with details of the object so we can consider your donation.
Can you value my object?
No, we can't value or authenticate objects or collections.
Will my object be on display?
Like most museums, we can only display some of our collection at any one time. We select objects for display based on exhibition themes and room interpretations of Old Parliament House. Everything in our collection is valuable for research, record-keeping and preserving the stories of Australian democracy.