Democracy DNA: the People, the Prime Ministers and the World
Democracy DNA: the People, the Prime Ministers and the World
Follow the journey of Australia's democracy through the debates that have shaped our nation.
Democracy DNA explores the events, debates and decisions that shaped our nation through the stories of the people who created our democracy.
Delve into the big decisions each Australian prime minister has faced. Experience our nation's history through archival photographs, surprising objects and imaginative hands-on activities.
Consider your role in shaping Australia's future.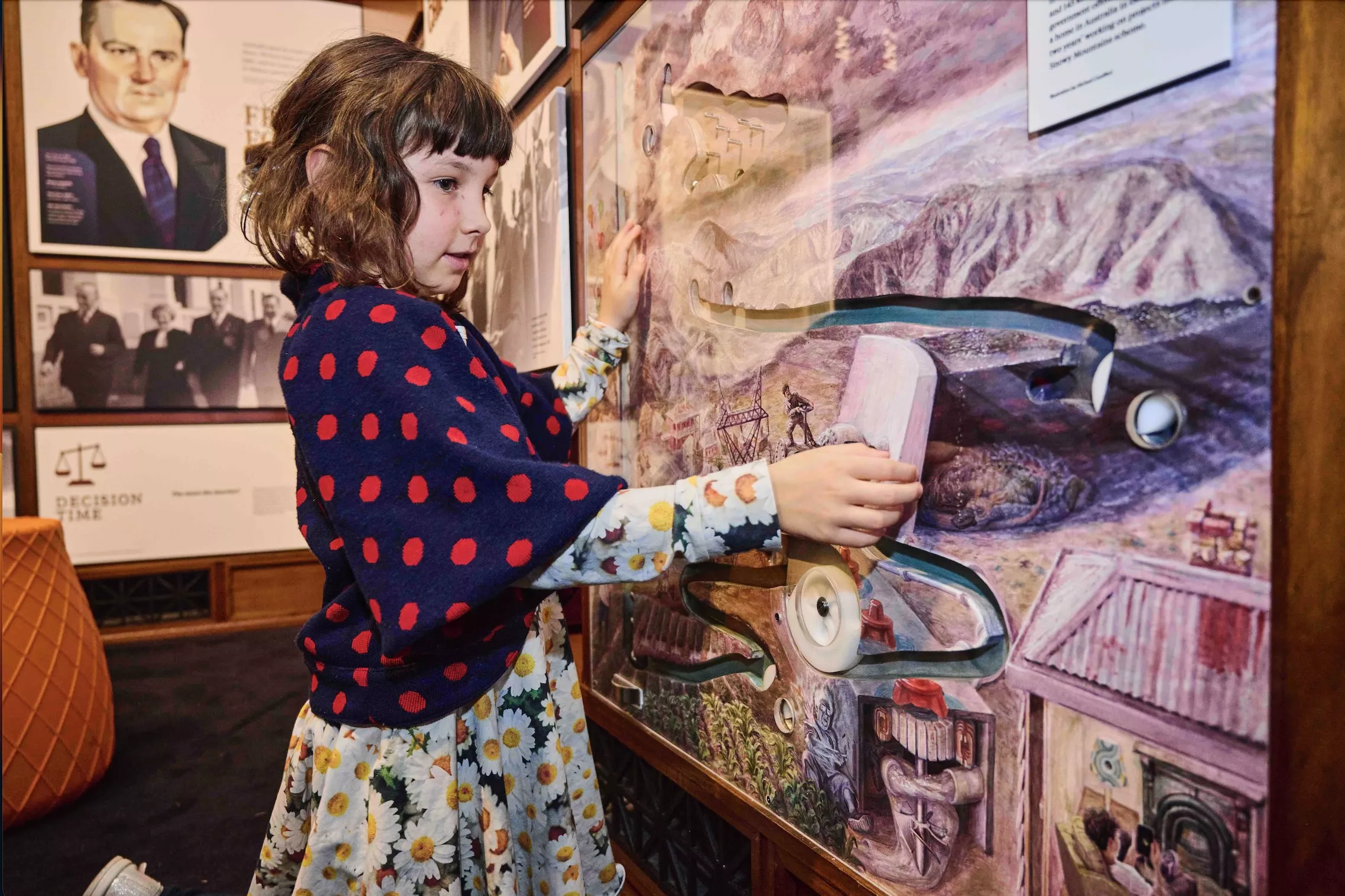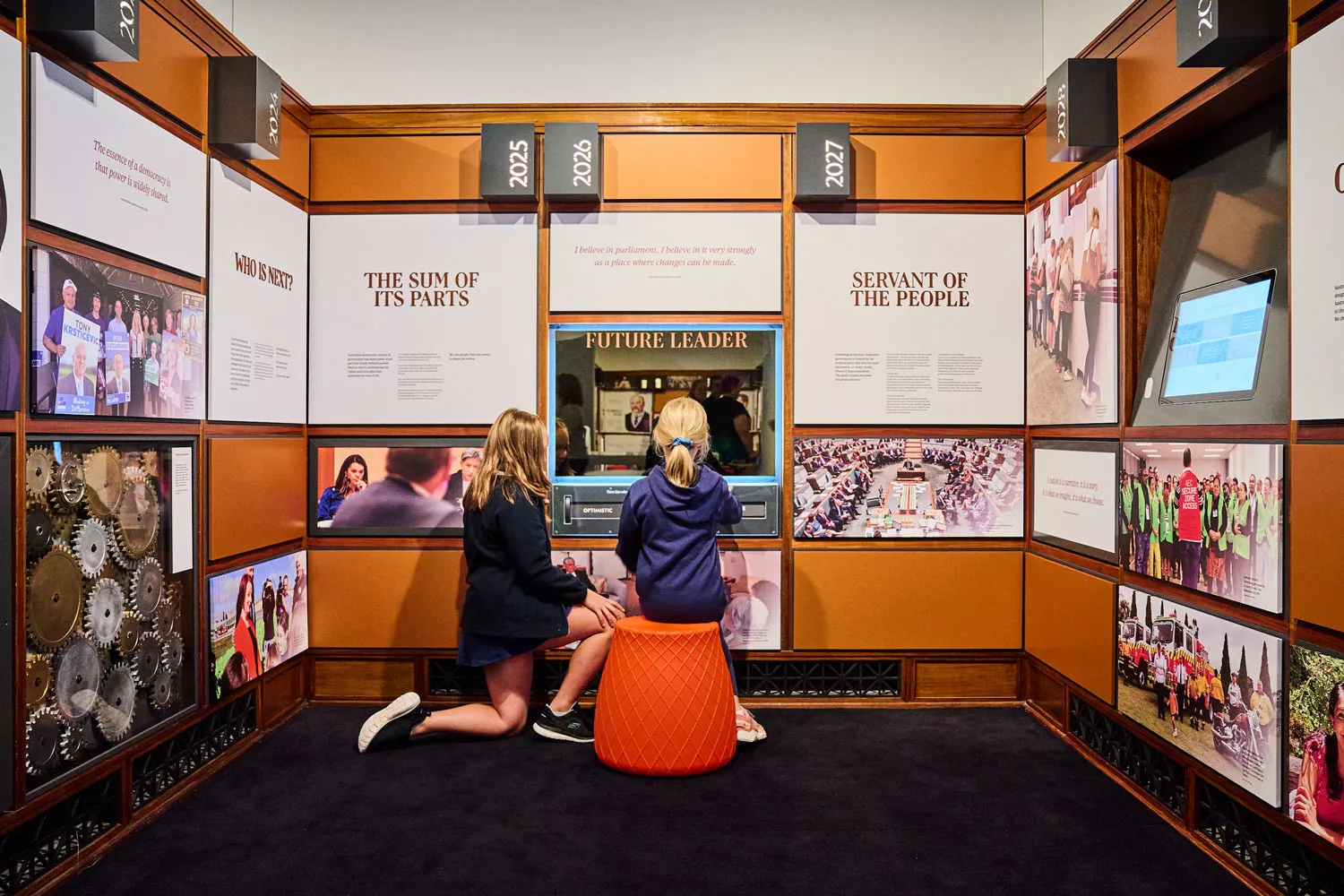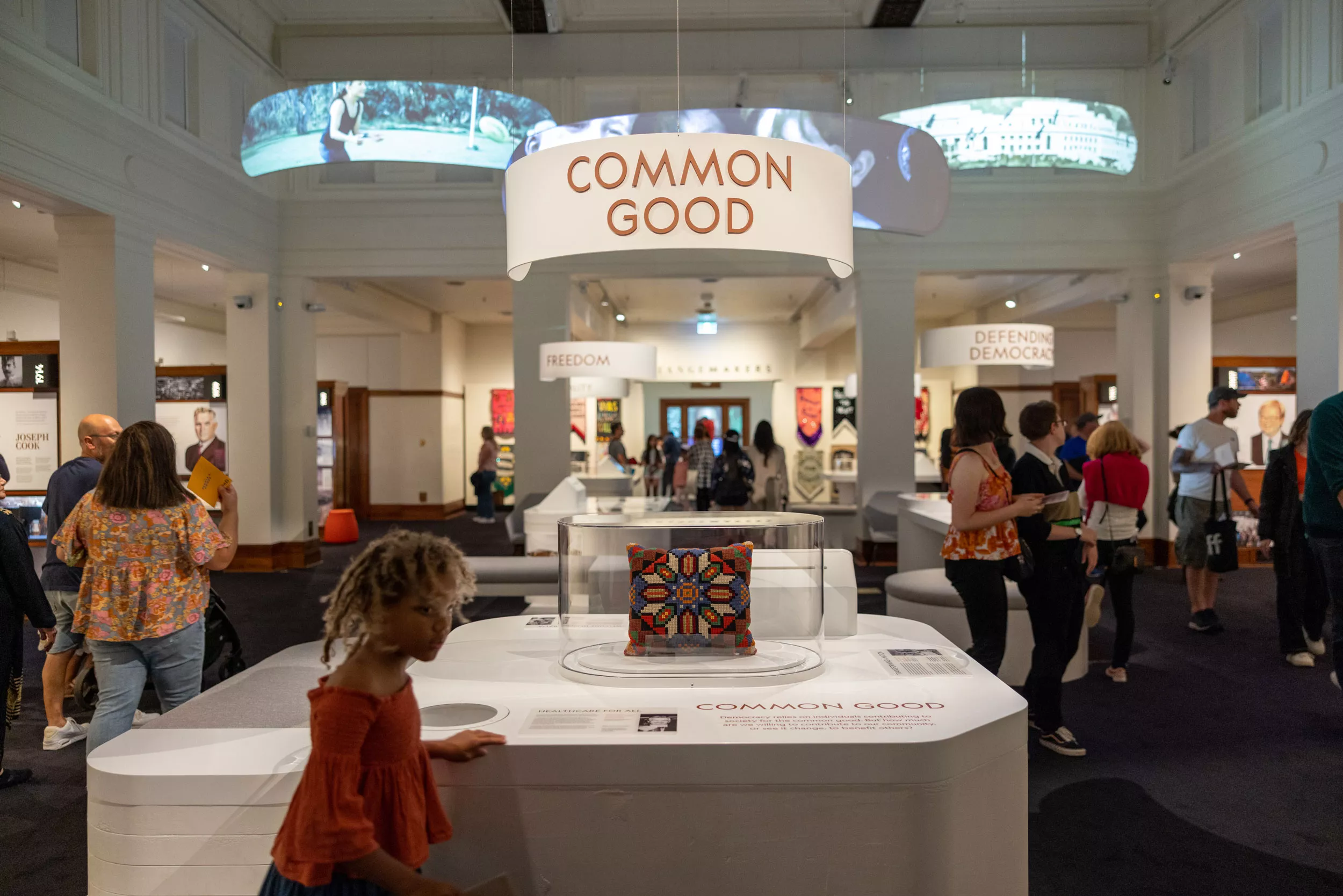 Plan your visit
There are small alcoves along the outer edge of the exhibition which only fit a few people at a time.
Screens playing film hang from the ceiling. There are touch screens throughout the exhibition.
There is seating in this exhibition.
There are hands-on interactives and touch-screens.