House of Representatives chamber
House of Representatives chamber
(CLOSED) Sit in the same seats where some of the most important decisions about Australia were made.
Some of the rowdiest and most dramatic scenes in Australia's political history took place in this chamber.
Walk in the footsteps of previous prime ministers and sit in the same seats where secret sessions were held during the worst days of the Second World War, where conscription was introduced and Prime Minister Gough Whitlam and Opposition Leader Malcolm Fraser battled for power in 1975.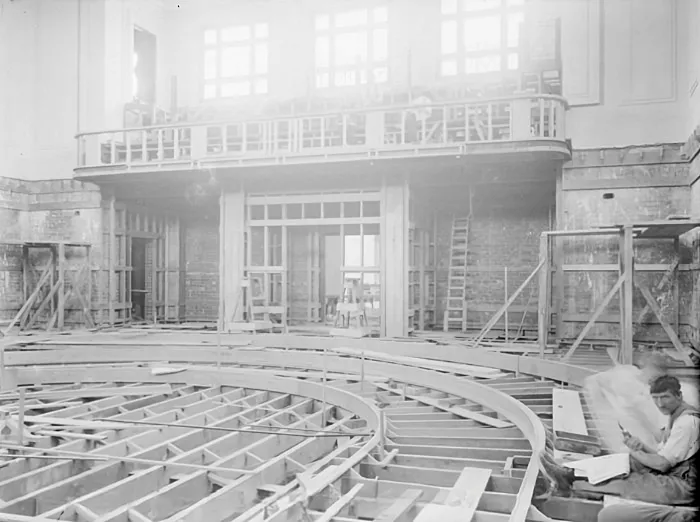 A lone builder sits on the partly constructed floor of the House of Representatives chamber reading the paper, 1926. Photograph by William J Mildenhall, NAA A3560, 1344
---
---
'The thing about the old chamber was its intimacy; it brought out the best in the orators, people like John Howard and Paul Keating could really dominate that space.'
- Ross Peaker, former Canberra Times journalist
---
Plan your visit
There are some small steps into the chamber. There are some areas of the room that are not accessible to wheelchair users.
You can sit in the leather seats.