Changemakers
Celebrate activists and their allies who have championed justice and equality. 
Australian women were the first in the world to achieve both the right to vote and to stand for election, yet they still faced inequality. This exhibition, proudly supported by the Commonwealth Bank of Australia's Next Chapter program, tells the story of the fight for women's rights in Australia.  
Discover the remarkable stories of activists like Edna Ryan campaigning for equal pay in 1974 and Nyadol Nyuon's advocacy for refugee women today.  
 See the first pamphlets organising women to protest, the hand-embroidered banners of craftivist Tal Fitzpatrick, Julie Bishop's red resignation shoes and much more.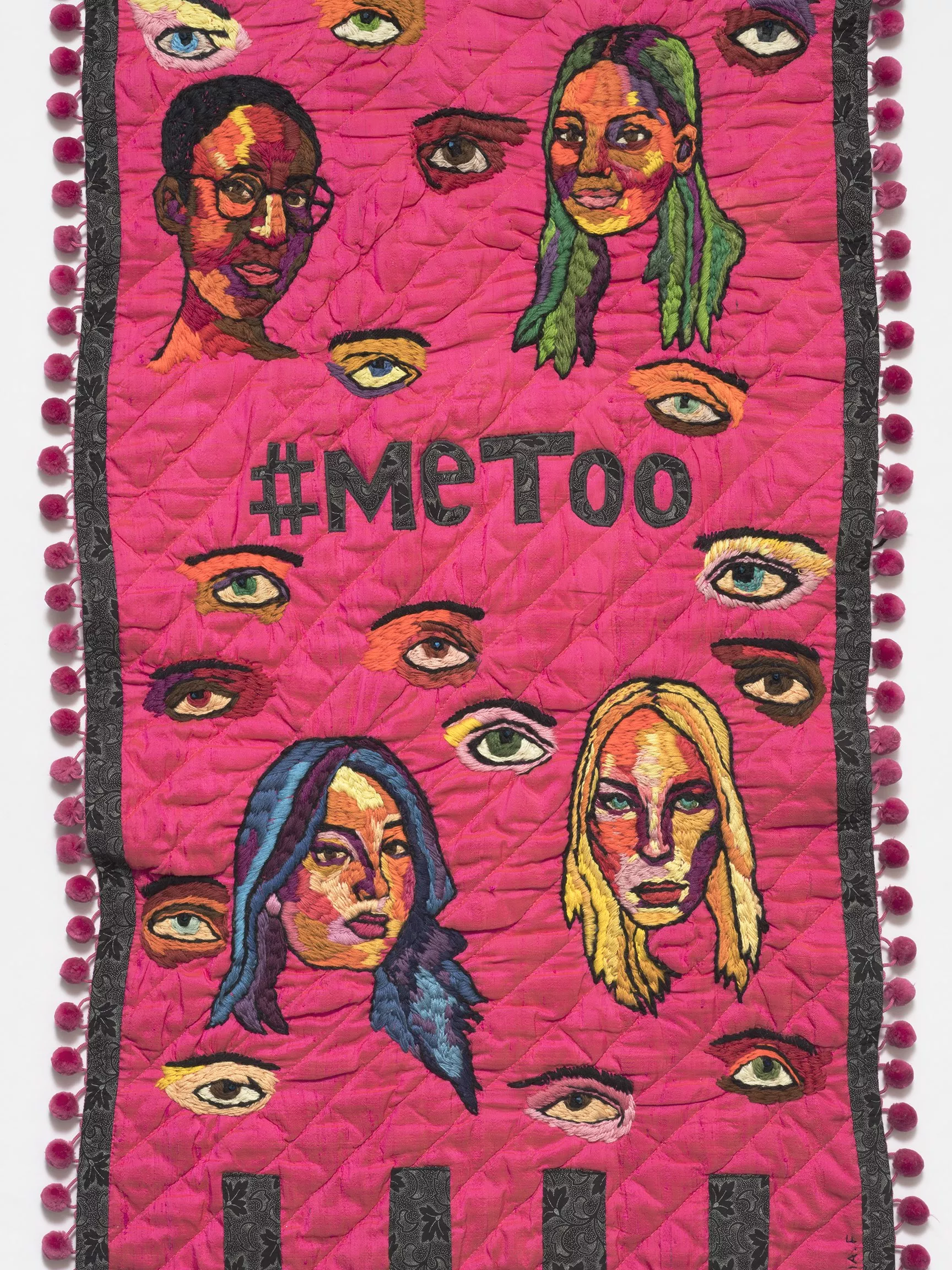 #metoo by Sofia Fitzpatrick and Tal Fitzpatrick.
---
Biology is Not Destiny by Tal Fitzpatrick.
---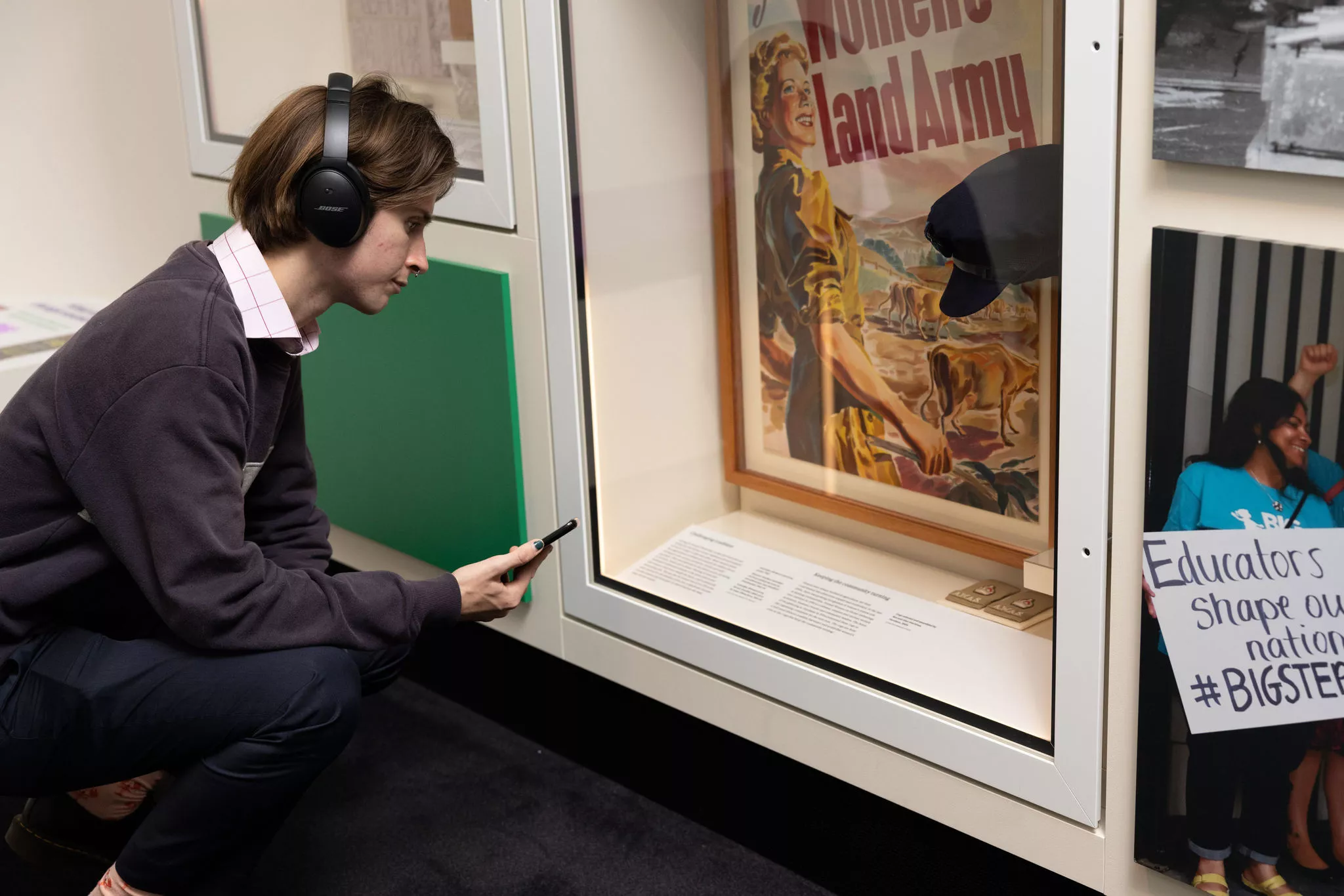 Hidden Stories
This audio experience features 8 people working to make change, with stories about art, representation and shaping the future. Listen while you're in the exhibition or at home. 
Listen
Plan your visit
There is seating in the exhibition.